Over 1,000 firearms collected from civilians in Western Lakes State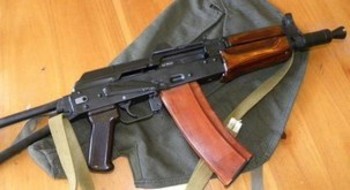 Authorities of South Sudan's Western State said they have collected more than 1,000 firearms from civilians in the area.
Speaking to Radio Tamazuj on Monday, Matur Chut Dhuol, the governor of Western Lakes State said the disarmament committee had collected more 1000 firearms from the hands of civilians in Amoung Piny, Bahr Naam and Rumbek town in the state.
He pointed out that the disarmament exercise was going on smoothly without any resistance. "The disarmament exercise will bring stability, peace and security. The people of Western Lakes will be able to graze their cattle and cultivate without any problems," he said.