Oral cholera vaccination campaign to begin in parts of South Sudan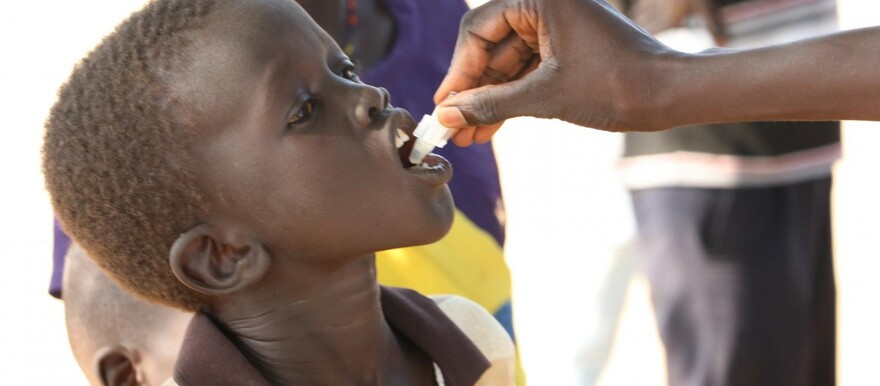 An oral cholera vaccination campaign is scheduled to take place in parts of South Sudan. The campaign will be led by the Ministry of Health with support from health partners.
Last year, South Sudan experienced its worst floods in 60 years.
According to the UN agency coordinating the relief effort, more than 850,000 people have been impacted by the floods in most parts of South Sudan, and some 35,000 people have been displaced.
Dr. John Rumunu, the Director for Emergency Preparedness at the Ministry of Health, told Radio Tamazuj on Friday that the oral cholera vaccination campaign, which will begin on 25 January, is intended to protect vulnerable people in 20 counties.
According to Rumunu, the ministry has recently conducted an assessment with its health partners and mapped the country for cholera risks and 20 counties were identified to have a potential risk.
Dr. John Rumunu further said they have not identified any case of cholera in the country, but the vaccination is meant to meet the risk posed by the floods that affected six states in South Sudan.
"The training and other social mobilization have commenced, and the actual inoculation will start on the 25th of January in Robkona and Bentiu Integrally Displaced Camp," Dr. Rumunu said.
He added, "Planning for Rubkona and IDP camp in Bentiu has already been completed. The teams on the ground are ready and they were joined by the Ministry of Health's director for environmental and occupational health on Thursday."
The counties considered by the Ministry of Health as cholera hotspots include Juba, Awerial, Yirol East, Duk, Panyijar, Malakal, Malakal IDP camp,  Kapoeta,  Kapoeta, Torit,  Kapoeta South, Kapoeta East, Tonj East, Ayod, Fashoda, and Bentiu IDP camp.