By Joseph Oduha -
24 Aug 2018
Opinion: Tribal politics is failing war on corruption in South Sudan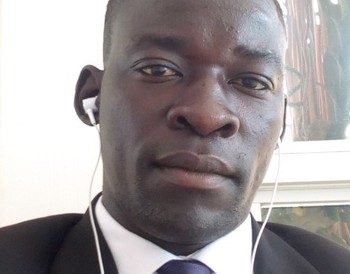 Ethnic politics is becoming the mother of all social vices such as injustices, wars, or conflicts, human rights abuses, absence of development and at worst the loss of lives and the suffering of the people in most of the countries in African continent, South Sudan is no exceptions.
Since the attainment of independence in 2011, South Sudan has witnessed massive corruption. President Salva Kiir attempts to stop this malpractice through replacement of the perceived corrupt officials but his formula did not help. What happens rather is everyone who is appointed to a state post just goes and loots as much as he or she wants.
Recently, President Kiir also tried another alternative of arresting the corrupt officials but this did not work too and rather threatening to cost him his post as the President.
Roughly, about 90% of current leaders in South Sudan both in government and opposition groups were alleged to be corrupt, according to The Sentry report in 2016. Majority of them are from the ruling SPLM party. President Kiir and his former deputy Dr Riek Machar were among the listed corrupt officials in The Sentry report on corruption in the war torn state.
So, because of the tribal politics, the corrupt are safe and have more freedom now in South Sudan meanwhile the mere thieves who stole food stuff at Konyokonyo market or Custom market are languishing in prison.
Now, the government seems to have no formula unless it tackles tribal politics otherwise, the young nation is destined to failure in its future.
It is very hard to point a figure at one particular person or group to be the architect and builder of tribal politics in South Sudan. This type of politics has been practiced by all especially now. This politics of segregation and discrimination has deprived the South Sudanese communities of their unity, and peace and friendly co-existence.
This type of politics has resulted in massive economic and social and even political pain which is manifested in rampant corruption, growing poverty, law and order failure, the rise in impunity, and poor governance.
One cannot dismiss that, it is the same 'politics of tribe' that has caused us the war we are struggling to settle now.
To ensure their political survival, our politicians used this politics of ethnicity to compete not for representation in public governance but rather for resources to enrich themselves at the expenses of the poor innocent citizens.
However, this is not an exclusive problem for South Sudan alone but rather it is a problem facing all African countries and generally the under-developed nations.
It is very difficult to manage diversity in Africa as a whole and the reason is simply because we Africans are in love with this tribal politics.
Yes our ethnicities are component of the state and there is no problem with that. The problem only comes when our politicians sacrifice these ethnicities at the altar of personal gains by politicizing these ethnicities to trigger violence or mistrust between or among communities.
Back to South Sudan, as we eagerly wait with high hope for the peace talks in Khartoum to conclude positively, the scholarly question one would ask is "what will change after the antagonists come together again? Are we expecting a new era of national politics or will the tribal politics continue to boom? Well, we have different answers to these questions.
For me, the reality is that tribalism is more embedded today than before the Comprehensive Peace Agreement (CPA) period. So, let's accept the reality that the war which our leaders waged in late 2013 has split the country down the middle along clear tribal lines. Believe me or not, even the would-be coming elections in South Sudan will never be voted on political ideologies but rather on ethnic ideologies.
So, for us to get out of this mess there is need of changing the leadership/ governance direction that embraces diversity to national cohesion.
This can happened only if our leaders ring the bell for good governance, equality, transparency, social and economic justice.
For sure, the tribal politics is failing President Kiir leadership's war on graft.
The author, Mr. Joseph Oduha, is a South Sudanese journalist. He can be reach at abunabet@gmail.com
The views expressed in 'opinion' articles published by Radio Tamazuj are solely those of the writer. The veracity of any claims made are the responsibility of the author, not Radio Tamazuj.