BY DR. LUKA BIONG DENG KUOL -
12 Dec 2018
Opinion: The revival of the SPLM Arusha reunification agreement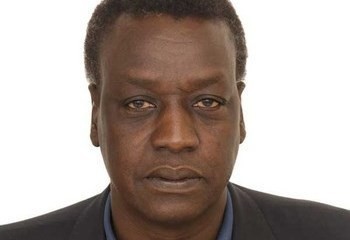 The communiqué of the SPLM Leadership Retreat in Lobonok has come up with many resolutions but the most important one is Resolution 2.6. that states "The SPLM is determined to implement and affect the Arusha Reunification Agreement in spirit and letter".
We hope the SPLM leadership will now walk the talk this time in implementing the Arusha Agreement. The 2016 crisis would have been avoided with the implementation of the Arusha Agreement. Also the successful implementation of the 2018 Peace Agreement will rest as well on the Arusha Agreement.
All SPLM factions (SPLM-IG, SPLM-IO and SPLM-FDs) have vested interest in the implementation of the Arusha Agreement and any faction that may opt to form its own political party may commit political suicide. Despite the fact that SPLM or at least its leaders have disappointed the people of South Sudan and almost depleted its political capital, SPLM still remains in the hearts of the people of South Sudan as a movement that crowned the long struggle of the people of South Sudan into the independence.
The Arusha Agreement provides opportunities for the SPLM to articulate a new vision for South Sudan with which it can remarket itself and win the minds and hearts of the people of South Sudan. I hope the united SPLM leadership will be guided by some of the important recommendations from the national dialogue including political leadership and system of governance.
I believe South Sudan cannot be put on the track of stability and peace without credible and democratic political parties that would articulate the political agenda and future direction.
I believe that democratization and reunification of the SPLM are critical steps for creating, expanding and nurturing democratic and civicness space in South Sudan. So congratulation to the SPLM leadership for such a timely decision that needs to be implemented during the pre-interim period.
The author, Dr. Luka Biong Deng Kuol, is a Global Fellow of Peace Research Institute in Oslo (PRIO).
The views expressed in 'opinion' articles published by Radio Tamazuj are solely those of the writer. The veracity of any claims made are the responsibility of the author, not Radio Tamazuj.