By Ukongo Benson Athia -
17 Mar 2019
Opinion: Parliament should enact rules of procedure for criminal, civil and evidence laws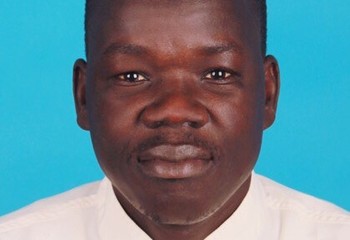 The key laws governing majorly civil and criminal matters in South Sudan are Code of Civil Procedure Act 2007, Code of Criminal Procedure Act 2008, Code of Evidence Act 2006 and Penal Code Act 2008.
Laws are necessary to regulate the relations among the people and their institutions. The main motive behind this article is the daily encounter with application of some of the provisions of the Code of Civil Procedure Act 2008 and the Code of Criminal Procedure Act 2008. In both Civil and Criminal matters, evidence must be availed by the alleging litigant to substantiate the progress and winning of the fierce legal battle before the competent court of law.
There is no imagination and guessing as it happens in offices. Courts have no time to waste for litigants who approached the court with dirty hands, that are expecting favorable judgment without providing relevant information, capable of influencing the judgment of the Court. Owing to lack of enacted rules of Procedure for the three laws listed above, a lot of concerns might have been encountered by any lawyer who finds himself confronting the civil and criminal matters.
Codes without rules of procedures that guide their interpretations and application, may be subject to contradicting interpretation by different stakeholders; be they Advocates, Public Prosecutors, Judges and or the laity. A quick look at s. 33 (2) (b) of the Code of Civil Procedure Act 2007, provides that the notice must be served upon the Minister of Justice of the Republic of South Sudan within a period of 60 days for a civil suit to be allowed by the Court of law.
Interpretations are highly dangerous here, with some Judges interpreting the provision as 'permission to sue'. One could go through the entire Codes of Civil Procedure Act, 2007 but could not come across the word 'permission/leave'. A 60- day window is intended to allow the defendant government entity to amicably settle the matter, rather than interpreting 60 days to mean grant permission for it to be sued.
No one could facilitate his death sentence execution. Government can never give permission to be sued. It only gives ultimatum to its agent in question to either opt for peaceful dispute resolution or it faces the court of law. This word permission could still be heard being pronounced by courts when they receive the plaint, before them against the relevant government entity. In fact, it does not exist at all as permission to sue. It's a notice of forthcoming civil suit. The second importance of the need to have other rules of Procedure other than Civil Procedure Act s.33 above, is the period of limitation of criminal proceeding provided under s.47 of Code of Criminal Procedure Act 2008.
To proceed, s. 47 (1) reads 'No criminal case shall be initiated with respect to an offense for which period of limitation has elapsed, (2) the following offenses shall have uninterrupted periods of limitation as follows, ten years for offenses punishable with death and or imprisonment for ten years, and etc. Two years for any other offense is the lesser limit. When open for its interpretation, I sometimes argued with fellow Advocates, that who exactly should be the beneficiary of this period of limitation? Until such a time, I objected that only; those available to be charged for commission of any offense could benefit from such provisions.
Anyone, protected by immunity and where, lifting of such immunity could not be achieved by prosecution, does not, in my opinion qualify within the meaning of the said provision. Otherwise, people could commit crimes as long as immunity and limitation protect them. The opportunity to face the law they have made, is when they have lost their immunity either through loss of power to resist the law, so that they account for their past actions or through surrender to the prosecution after negotiations.
For example, enforcing a warrant of arrest issued against any heavily armed or protected constitutional post holders could not succeed as such resistance to arrest may result into violence. When disarming such a person proves problematic during this period of limitation, the right time to arrest such a suspect should be that time when he no longer, has security guards or travelled on distance without heavy escort. This implies such a person remains a suspect as long as he or she was not accessible for arrest by the police.
With the rule of procedure matched against s.47 and other sections, these would have detailed the exceptions to those not possible to prosecute due to the fact that they enjoy immunity, unless they have lost immunities. Similar concerns are the powers to detain the suspect. Under s. 64 (1) of Code of Criminal Procedure Act, 2008; police have strictly 24 hours for investigation purpose to detain a suspect in police cell, (2) Public Prosecution Attorney have one week only, (3) the Judge on request of the Public Prosecution Attorney have two weeks, for detaining the accused, provided the reasons for renewing detention are recorded in police case diary, the judge under subsection (4) have limitation of three months and excessive of this requires approval by the President of the Court of Appeal.
Although the law pronounces itself clearly and louder, the detentions operate outside provisions of s. 64, with suspects spending months at police stations, let alone remaining in prison with their case diary held at Police Stations. Suppose the rules of Procedure, it would have provided the remedy for prolonged detentions and operations against the sections, such as awarding penalties to those who are wrongfully held or granting them protection from such detentions.
In both Civil and Criminal cases, Judges have no time frame, say limited months within which they must deliver judgment on whether first instant case or appellate judgment. It's not judges that delay your case, but blame lack of rule of procedure. Cases may take years due to too much liberty and discretion widely open to Judges.
Therefore, Codes enacted without the rules of procedure (guidance) on application of these same codes, make the law a burden to the suspects. In fact, law may become an element of terror to create fear for the law than obeying the law. Law must be applied as it is enacted and excuses intended to cause misapplication are against the natural justice.
The author, Ukongo Benson Athia, is a South Sudanese lawyer. His research interest is Contemporary International Crimes, focusing on International Criminal Court (ICC). He can be reached via email: ukongo2004@gmail.com.
The views expressed in 'opinion' articles published by Radio Tamazuj are solely those of the writer. The veracity of any claims made are the responsibility of the author, not Radio Tamazuj.