By Alikaya Aligo Samson Lasu -
19 Aug 2019
Opinion | Is R-ARCSS Shaky...'Gi-leklek'?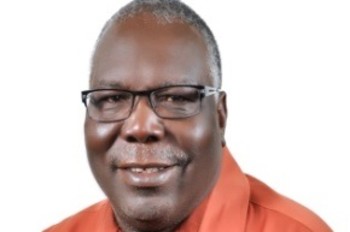 South Sudan is already eleven (11) months deep into the extended pre-transitional period since the signing of R-ARCSS 2018, in Addis Ababa. So far, insignificant progress has been made as far as the overall pre-transitional activities are concerned. The entire security arrangements which is the backbone of the R-ARCSS as well as hope for a better future, is jolting. Frequent and intermittent ethno-political fighting here and there causing more loss of lives and properties during a peace period, is so distressing.
Lack of nationalistic approach and compromise over IBC report is a 'killing poison' that still remains at large in the artery of R-ARCSS. Vociferous rumors and rhetoric casting clouds of ethnic feuds, political threats and doubts on peace implementation are steadily polluting the South Sudan political atmosphere. Nonetheless, the lack of regular meetings of the R-ARCSS principals that are necessary to harmonize critical issues is suffocating the miniature confidence building achieved. Thus, the aggregate of these diverging parameters on peace implementation is a shaky one. Indeed, the R-ARCSS is shaky...Gi-leklek.
In a conversation with a Somali friend about the unfolding situation in my country I told him "South Sudan may become like Somalia". He hastily replied 'South Sudan is already worse than Somalia, wa kaman gi-leklek'... wallahi. He is absolutely right because at the moment Somalia is capable of attracting investment (capital) and busy constructing strategic industries, while South Sudan is just off-setting finances outside the country due to fear of uncertainties. This is a pathetic situation which is exacerbated by rumors, accusations and counter accusations overflowing from mouths of anti-peace elements both from within the government and opposition circles. If the masters of hate speeches, rhetorics and rumours continue to sting unquestionably, believe me or not, the silent majority of the South Sudanese masses know when and where to question them.
Is really R-ARCSS 2018 shaky? ...gi-leklek! I know some South Sudanese will immediately be taken by the melody of 'R-ARCSS gileklek... lakin mashi le gidam'. That is a good spirit of singing for hope and commitment to pursue peace. But this maxim is unsatisfactory to many citizens too. They are interested in seeing tangible implementation of peace agreement. Otherwise, the unsatisfactory result and lack of implementation of peace is worrying as a serious count down for the remaining 90 days of the extended pre-transitional period has begun. Stereo utterances that suggesting the formation of government without the least consideration to implementation of some crucial pre-transition activities, is unhealthy argument. For it reciprocally increases the shakiness of the R-ARCSS. It is important to acknowledge that there is an opportunity to rearrange priorities and decide on what must be implemented during the remaining three (3) months. Definitely, the repolishing of the army and security to generate safe urban and rural areas for the citizens, is of great necessity. Ninety (90) days is ample time to achieve some degree of comprehensive integration of the forces, if at all, we are true born again converts of R-ARCSS 2018. Resources to implement could be avail domestically or borrowed for such a noble discourse. Most of the current political and military leaders have witnessed the integrations of the Anya-anya 1972 and SPLA 2005 into the Sudan 'Defence Forces. So, they can testify that the process is not complex as always being portrayed. Any achievements is such regards, will tremendously lessen a hypothesized security and political predicaments on the corridors of the transitional period.
Yes, the R-ARCSS is shaky but its implementation is inevitable. In fact, every day, the cost of not implementing the R-ARCSS is becoming much more expensive than implementing it. Unlike the CPA 2005 that its implementation was safeguarded primarily by the SPLA military might. The safeguard for R-ARCSS 2018 implementation is watch-over by the citizens and vanguards of peace loving people. This reflects clearly that, the entire citizens of South Sudan are committed for peace and they wanted peace yesterday. They have lost properties, respect and dignity. As a result, the citizens have mounted vectorial pressures to bring the peace agreement into implementation. These pressures can be extruded from the parameters and levels of consciousness elucidated below:
1/ the citizens are conscious, sensitize and fully aware of their socioeconomic aspirations and stability which is only feasible through the peace. They are cognizant and informed of the R-ARCSS 2018 in letter and are ever ready to usher its rightful implementation. On the other hand, they are aware of the cynical repercussions of none implementing the agreement. They are aware of the country's fragility. They are aware of threats to national coexistence. That's why they want nothing but peace. They know what they want...and they are watching.
2/ the citizens are cognizant that the security arrangements in accordance to R-ARCSS 2018 is the viable approach to establish new national army and security sector of a national character and sharing a clear national vision. A security sector that is committed to protect the constitution, people and their properties. Security sector that supports institutionalization and democratization. As a result the scenario and slackness of not to implementing this section holistically is unscrupulous thinking and a recipe of political anarchy. Believe me or not, they know it...and they are watching.
3/ the citizens are ostensibly monitoring the compromises and reconciliations done for the sake of peace and a better future for our people. They appreciate those who are doing it in the spirit of love, wholeheartedness and responsibly. Also, the citizens are vigilant and do ajar those who are agitating and conspiring against the peace. These are the war profiteers and ideological bankrupt individuals. Citizens are watching.
4/ in fact, every single minute of delay in implementing the agreement the demand for transparency, accountability and institutionalization increases proportionately. Exposure of corruption, nepotism, immorality and human rights violations becomes a public duty. The citizens' appetite for community participation in the management of the natural resources and the actualization of future generation fund is sharpening. And it's their believe that, this time around, the holistic implementation of peace will ensure realization of rigorous economic reforms necessary for delivery of robust social justice.
5/ notwithstanding, the overall interest of the citizens is to wade into a new democratic dispensation epoch that will usher sustainable peace and development. They stand up for a pro-people driven democracy that will ensure civility, modernization, societal transformation, tolerance, democratic space, and level ground for all. The citizens are cognizant of their civil rights and mandates to exercise democracy. No doubt, that our citizens and the entire peace loving community know their strength... and they are patiently watching and waiting for the day of democratic judgment.
At this juxtaposition, it is important to share the words of Steve Biko, leader of the Black Consciousness Movement in South Africa before being killed in 1977, and I quote "you can beat me, you can kill me, and you can destroy my bones, but, you will never get my obedience". These were wards of wisdom that revolutionized even the moderate Apartheid groups to rethink and began working relentlessly for justice, equality and freedom in South Africa. The South Sudanese must recite Bikos' words till the politicians begin to look for a new dawn of justice, liberty and prosperity. A new dawn of glorifying our citizens and fearing God. The nation is the citizens and always remember that they pay their obedience willingly in a free and democratic atmosphere. Never shall we undermine the people whom the peace and security remains their highest hope. The citizens know… and they are watching.
The author Alikaya Aligo Samson Lasu is a stakeholder to R-ARCSS.
The views expressed in 'opinion' articles published by Radio Tamazuj are solely those of the writer. The veracity of any claims made are the responsibility of the author, not Radio Tamazuj.