One killed in Juba, suspect apprehended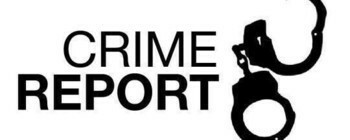 A man identified as Dhieu Alek Agok Thuch was killed in Sherikhat, a suburb East of Juba Town, on Sunday while carrying someone on his motorcycle taxi commonly known as bodaboda.
Authorities in Juba say they have apprehended the suspect and a case has been opened against him.
"We got the information and I think a case has been opened against the suspects in Gumbo Police Station, Eastern Division, but I have no details at the moment. According to the Penal Code of South Sudan, whoever is arrested is a suspect and if he/she becomes an accused it means the charges have been confirmed against him," James Daak, South Sudan's Deputy Police Spokesperson confirmed.
Reech Malual, a family member of the deceased told Radio Tamazuj on Tuesday afternoon that the perpetrator was arrested and is now in police custody.
"I can confirm that one of the family members was killed over the weekend (Sunday) in Sherikhat. He was hit from the back of his neck while carrying someone on a bodaboda," Malual said.
However, he said the motive remains unclear.
"It is not clear as to why he was killed but what I know is that he had a motorcycle that he used to earn a living with, but on Sunday evening he was killed in Sherikhat. One person has been arrested in connection to the killing and the authorities are detaining him in the police station Juba Northern Division," he added.