One killed, 12 wounded in car ambush in Kapoeta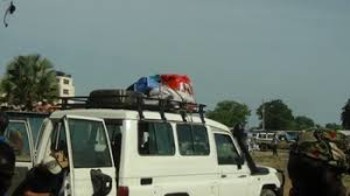 A woman was killed and 12 other people wounded when a vehicle they were travelling in came under armed ambush in South Sudan's Kapoeta State on Wednesday.
Speaking to Radio Tamazuj on Thursday, Kapoeta state information minister Samson Makuja said the government vehicle carrying 13 passengers was on its way from Narus to Kapoeta when it was ambushed.
"The gunmen were wearing military uniforms, but we are not sure who they were," one of the injured people said.
Makuja said the wounded were taken to Kapoeta hospital for treatment.