THARJATH OIL FIELD -
26 Nov 2012
Oil spill in South Sudan's Unity state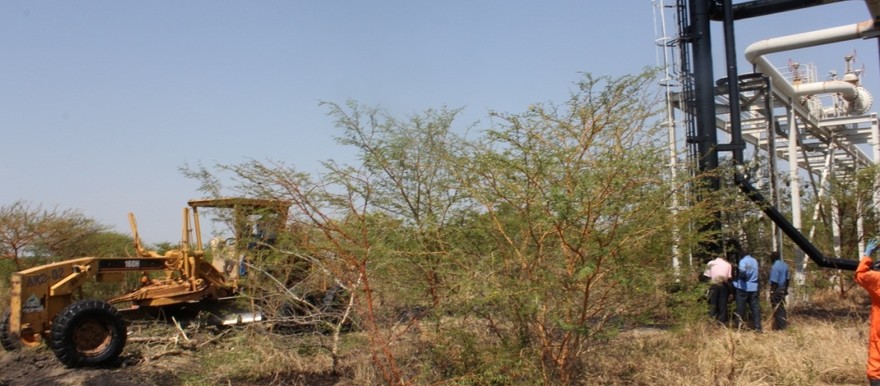 Tharjath oil field has experienced an oil spill since 14 November, government and company officials reported.
Field safety manager Peter Buoth Gatwic advised citizens over Radio Tamazuj that they should not take their cattle near the base camp of Tharjath oil field.
"An oil spill took place during maybe one week, but we experienced [discovered] yesterday that an oil spill was taking place," the safety officer said Saturday.
He explained that the presence of crude oil is not good for the health of either animals or human beings.
"So our message to the citizens: for the cowboys, let them keep their cows far away from our facilities because we have an oil spill in our facilities."
James Gatluak Liah, director-general in the state ministry of environment said that he inspected the scene of the spill and will file up a report to higher authorities.
Photo by Radio Tamazuj: The black pipe at Tharjath in Unity state was the site of an oil spill 14 November.