Officials in Warawar hike taxes on foreigners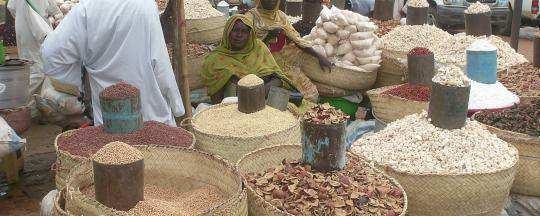 Authorities in Warawar have issued an order to increase taxes on foreign traders purchasing products from local farmers. Traders are purchasing these products at cheap prices from local farmers and storing them in order to make large profits.
These orders were announced early this week, when the authority learned that traders who had purchased food items at low prices were later selling them at high prices, while locals were complaining that little food was left for them.
Warawar Payam Administrator Santino Garang told Radio Tamazuj that traders had been buying sacks of sorghum at 300 South Sudanese pounds and selling them at 450 South Sudanese pounds in neighbouring states of Northern Bahr el-Ghazal and Warrap.
"We don't want this to happen again because our state will remain with nothing to feed the local citizens for seven months," Garang said. "The traders are to be taxed highly when they are found taking these items to other states."
He added that the number of consumers is greater than the number of agricultural producers because there are many foreigners in the state of Northern Bahr el Ghazal who do not cultivate, but depend on the markets to buy produce.
Garang explained that the prices of food items should remain stable in the markets due to the possibility of hunger in the state.
Local farmers told Radio Tamazuj that they welcomed the decision of the Payam authority, hoping that it would help avert food shortages in future.