Officials in Leer County appeal for aid for flood-displaced victims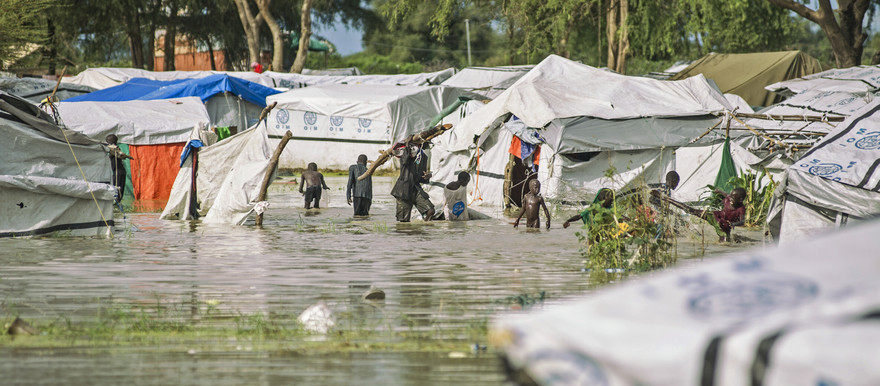 Leer County Relief and Rehabilitation Commission (RRC) Secretary, Gatmai Gatkoi Gatluak, has appealed for emergency relief aid to mitigate the effects of massive flooding in Leer County of South Sudan's Unity State.
Gatluak said over one hundred homesteads have been washed away by flash floods and a large section of the population is now exposed to the elements.
"A lot of people have been displaced by floods and their situation is very dire. Over one hundred homesteads have been washed away by floods," Gatluak told Radio Tamazuj on Monday. "There is no food, no plastic sheets, and no mosquito nets and the people are suffering."
He appealed for emergency help to save the displaced population.
Thousands of South Sudanese continue to be affected by the effects of floods across the country.