Official urges IDPs to leave church camps in Wau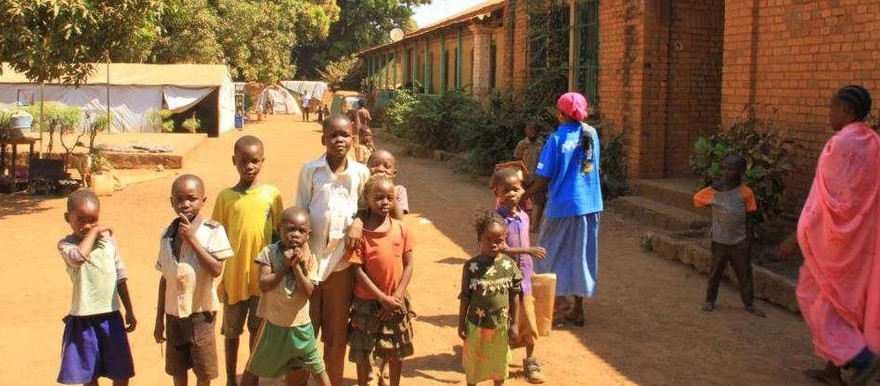 File photo: Young IDPs play in front of church buildings at the St. Mary Help of Christians Cathedral in Wau, Western Bahr el Ghazal, Dec. 8, 2016. (J. Craig/VOA)
A Catholic Church official in Western Bahr el Ghazal State has urged the internally displaced persons (IDPs) sheltering in the church premises in Wau town to leave and return home.
Speaking from his office in Wau town on Wednesday, Fr. Marko Mongu Udilio, the administrator of Wau Catholic Diocese said peace has been restored to the country.
"It is very risky to accommodate people as coronavirus is present in the country," Mark said.
He added, "IDPs should not think that they are being expelled from the church, but it is for their own safety and the safety of all since cases of coronavirus have been confirmed in South Sudan".
Separately, Remijo Hassan Selverio, the state secretary general urged citizens to follow guidelines against the spread of COVID-19.
He further advised anyone who enters the state to report to the concerned authorities for the safety of local residents.
South Sudan has confirmed a second case of the new coronavirus on Tuesday after it confirmed a first case Sunday.