Official says over 4,000 displaced near Wau without aid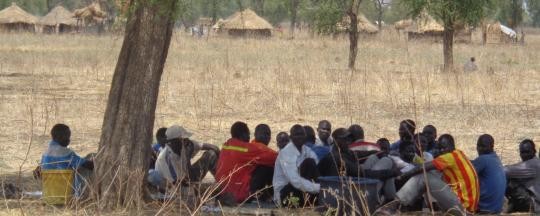 Thousand of conflict-displaced persons in Wau County in South Sudan's Western Bahr el Ghazal state are still in deteriorating humanitarian conditions owing to food and medicine shortages.
In April, insecurity increased around Wau town as a result of desertions of some Nuer soldiers from Mapel Military Training Centre after they were allegedly targeted for their ethnicity.
Santino Deng, an administrative officer in Buseri area, told Radio Tamazuj that the number of IDPs in Buseri southwest of Wau town stands at 4,825.
He said that people from different parts of Wau County are in dire need due to lack of food and basic services.
Santino pointed out that the International Organization for Migration (IOM) and World Food Program (WFP) have conducted preliminary surveys in July in order to provide aid assistance to the needy people, but added that there is no food distributed up till now.
"The displaced families are now living in open areas on school campuses in the outskirts of Wau," he said.
File photo