Observer: Mogae's resignation shows 'responsibility and wisdom'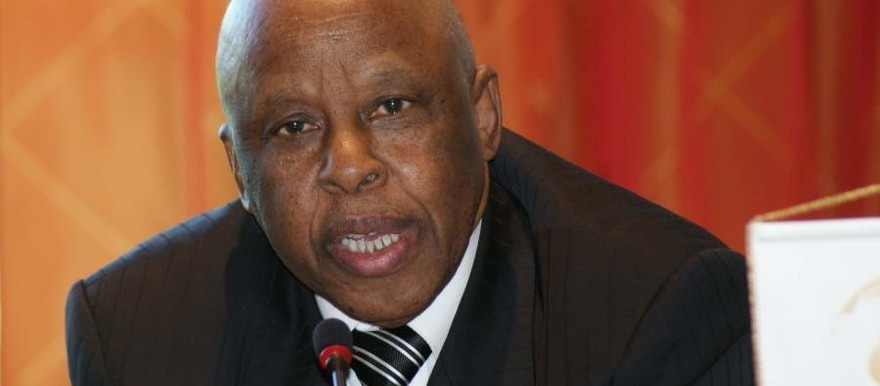 File photo: Festus Mogae
Dr James Okuk, a political observer and one of South Sudan's prominent scholars said Mr Festus Magae's resignation after revitalizing the 2015 peace agreement shows "responsibility and wisdom".
Last week, the chairperson of IGAD's Joint Monitoring and Evaluation Commission (JMEC), Festus Mogae, announced his intention to step down.
Botswana's ex-president Mogae said he will step down at the end of September to allow for the new transition to be in fresh hands.
Speaking to Radio Tamazuj in an interview, Okuk who works as a professor of political science at the University of Juba commended Mogae's decision, and suggested that the next head of the peace monitoring commission in South Sudan should be chosen carefully by the region.
"I can say that Mogae has not failed the peace agreement. It is the South Sudanese leaders who failed the agreement. Mogae stood firm during those difficult days and he is the one who recommended the ongoing revitalization of the peace agreement so that people return to the path of peace in South Sudan," he said.
"We actually need to thank Mogae for what he has done despite the complex situation in South Sudan. If we want to evaluate the ongoing peace process in Khartoum, one can conclude that Mogae has succeeded in his mission," he added.
The South Sudanese intellectual sees that the resignation of Mogae as South Sudan warring parties signed a revitalized peace deal in Khartoum will not affect the new transition in the country.
"I believe that Mogae will also ensure a smooth transition within JMEC. IGAD leaders will sit and see who will come as the new leader of JMEC," he said.
"Mogae is also a man who displayed leadership in his country. He said it clearly that since he has recommended the revitalization of the peace agreement, fresh hands are now needed in the new transition," he added.
The observer argued that the resignation of Mr Festus Mogae was timely.