Nyuon agrees to evacuate Mile 14 by 24 March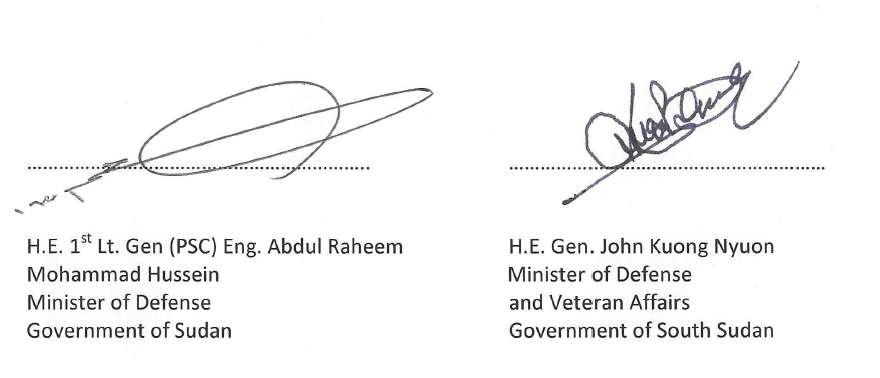 South Sudanese Defense Minister John Kuong Nyuon has agreed with his Sudanese counterpart to evacuate SPLA troops from the disputed 'Mile 14' area by 24 March, in accordance with the agreement signed in Addis Ababa last year.
'Mile 14' is a strip of grassland south of the River Kiir/Bahr El Arab at the northern frontier of the Bahr El Ghazal region. The area appears on maps as part of Darfur, owing to a 1923 decision by colonial officials that the Rizeigat Arab dar (homeland) should extend 14 miles south of the river.
Nyon inked yesterday in the Ethiopian capital a document entitled "Implementation plan approved by the two Joint Political and Security Mechanism (JPSM) Co-Chairs on 19 December 2012 updated with JBVMM deployment details agreed on 8 March in Addis Ababa."
The plan sets Sunday as its start date, or 'D-Day': "The original D-Day for the implementation plan matrix was 19th December 2012. The matrix has been reviewed and the JPSM have set D-Day at 10 March 2013."
In a table outlining the plan the two sides agree that they have an 'obligation' to immediately and unconditionally withdraw forces from the agreed demilitarized zone. In all areas the withdrawal is estimated to take seven days after the initial day, except for 'Mile 14' where an additional week is allowed for the withdrawal: "Completion of withdrawal from the 14 Mile Area on D DAY + 14 days."
The plan also gave dates for the opening of border crossings, establishment of headquarters of a joint border monitoring team, and activation of the ad hoc committee to receive complaints, among other measures.