Nuba war wounded flown to Kenya for treatment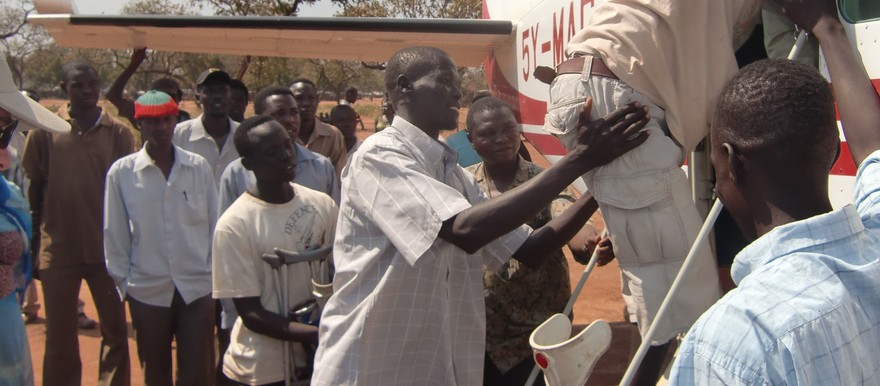 Thirty victims of the war in Nuba Mountains have been flown out of Yida refugee camp for treatment in Kenya. The majority of the cases are injuries due to air bombardment.
Three flights left Yida camp in South Sudan carrying each 10 war wounded, the first on 18 November, the second on 20 November, and the third 22 November.
Salwa Irsheen Sukar, supervisor of wounded and handicapped in Yida, said that the women's union in the camp helped to organize the effort.
She said that the women started the initiative by just feeding and caring for the victims. Women leaders then met with church leaders and received additional supported.
Eventually, the Diocese of El Obeid agreed to transfer the war wounded to Kenya for treatment and rehabilitation.
Kazim, a 21 year old student at Comboni Primary School in Kauda, told Radio Tamazuj that his right hand was blown off by a bomb from an Antonov on 22 August.
Adil Hussein, another passenger on the Kenya-bound flight, was wounded in Kurchi on 6 June. His lower arms are both missing.