Nuba Mountains battles approach Kadugli airport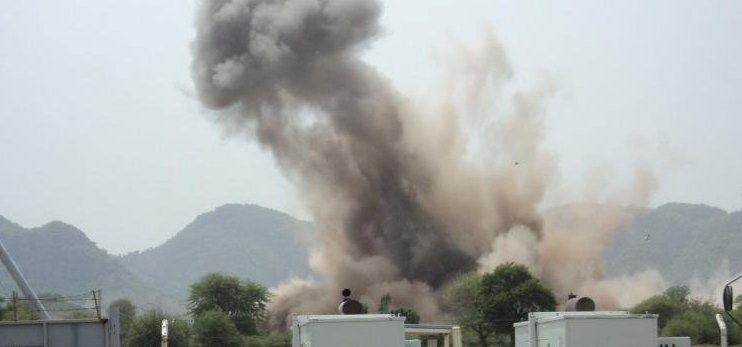 The Sudan Revolutionary Front (SRF) attacked a Sudanese army camp in Alhigairat, located west of the Kadugli airport, reportedly killing 23 soldiers on Wednesday.
The night attack just after dusk on Wednesday also resulted in the capture of 11 soldiers from the Sudanese army and injuries to many, according to a press statement released by SRF.
One rebel was killed and another 11 were 'slightly injured,' the statement added. The fighters seized one 12.7mm machine gun, one mortar 82mm, four mortars 60mm, four RPG-7s, four PKM machine guns and a large quantity of various ammunition and shells.
The rebels said they also found six women and two children in the army camp, who were 'taken to safer area.'
The Sudanese army could not be reached for comment. But shelling of the city the evening prior to the attack was confirmed independently.
SRF is the umbrella organization for insurgent groups fighting the Sudanese government in Darfur, Nuba Mountains and southern Blue Nile.
Photo: A bomb explodes at Kauda airstrip near the former UN base, June 2011.