NUBA MOUNTAINS -
28 Mar 2017
Nuba body withdraws confidence from Arman, demands self-determination for war-torn region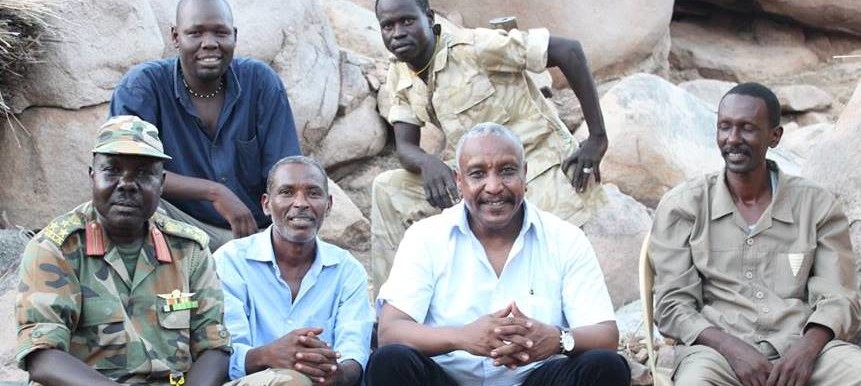 The Nuba Mountains Liberation Council, the highest decision-making body of the Sudan People's Liberation Movement- North in South Kordofan, has rejected the resignation of SPLM-N deputy chairman Abdel Aziz al-Hilu and withdrew its confidence from Yasir Arman, the movement's secretary general.
In a statement issued by the council, the changes follow al-Hilu's resignation owing to misunderstandings in the movement's leadership.
The council also endorsed al-Hilu's demand seeking the right to self-determination for the people of Nuba Mountains.
Separately, the International Civil society for Nuba Mountains Network has welcomed the new changes announced by the council.
In a statement seen by Radio Tamazuj, the activist body said the changes will serve the interests of the people of Nuba Mountains, while calling on international organizations and human rights defenders to stand with the people of Nuba Mountains to regain their right.
Photo: SPLM-N leaders in South Kordofan/Facebook