NSS detains 3 activists in Wau, Western Bahr el Ghazal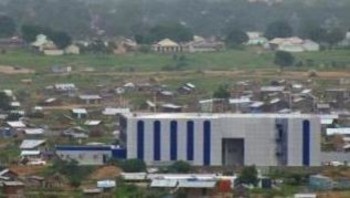 Three civil society activists are being detained by the South Sudan National Security Services (NSS) in Wau, Western Bahr el Ghazal state for allegedly meeting and planning demonstrations.
The three; Jal Atem Moses, Peter Rizik, and Mustafa Juma working with the Strategic Initiative for Women in the Horn of Africa (SIHA) organization were arrested on Friday evening by security agents.
According to sources that spoke to Radio Tamazuj, the three were arrested while marching alongside the Police band to the stadium in Wau where the SIHA network was launching 'HASA MARA', a project for women and youth empowerment. The three are allegedly being held at the NSS facility near Jur River Bridge.
Addressing a press conference on Friday evening at the police headquarters in Wau, the state police commissioner Major General Samuel Ajuang Chwar confirmed the arrests.
"The gathering that happened earlier is a threat to the civilians. When we asked them they said they don't know anything yet they were distributing T-shirts and there was evidence that these people are part of the demonstrations. We have arrested them," he said.
Maj. Ajwang also threatened journalists to remain mum about the issue and warned citizens against joining the demonstrations organized by The People's Coalition for Civil Action (PCCA) on Monday, 30, August 2021.
"We in Western Bahr el Ghazal, we are warning the citizens to stay away, among us are some criminals that will drag them into problems. The national government is being presented by all parties, what do they want?" Chwar asked. "Anybody who comes out from today on 27 till the date which we know as security, it means they are planning to do something and we as security are ready."
The official said the joint forces are deployed across the state to stop any planned demonstrations.
Earlier this month, The People's Coalition for Civil Action (PCCA) called for peaceful protests against the transitional government across South Sudan and the diaspora and launched a public campaign to demand political change after 10 turbulent and often bloody years of independence.