'Not enough guns in Northern Bahr el-Ghazal'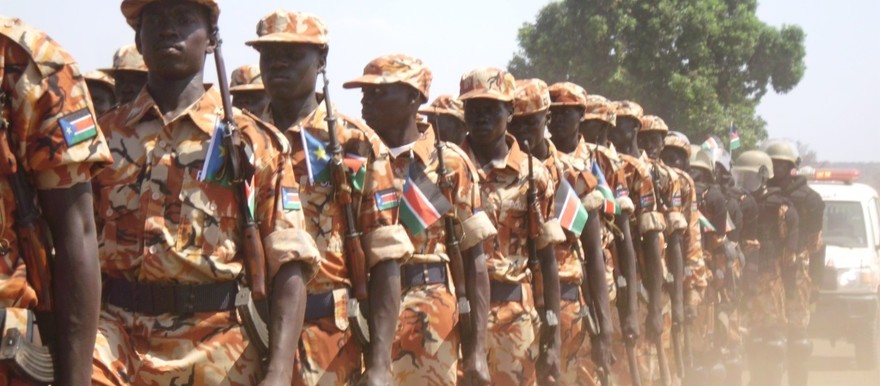 State police commissioner Major General Peter Mading says that there is a shortage of guns and policemen in Northern Bahr el-Ghazal, making it difficult for police to protect civilians.
Mading said that his office is aiming to recruit more officers or else community police who will works voluntarily.
These remarks follow the visit of the Inspector-General of Police Pieng Deng Kuol to the state last week, as part of an assessment of police personnel in all ten states.
He said that among the challenges facing his office in Aweil are a shortage of uniforms as well as claims of salary cuts.
Mading explained that the population is very big in the state, with the ration of officers to civilians now about 10 per 600 or 700. He also pointed out that some areas are not reached by the police.
File photo: Police parade in Juba, South Sudan (Radio Tamazuj)