WESTERN EQUATORIA -
31 May 2023
Norwegian ambassador in Yambio to assess projects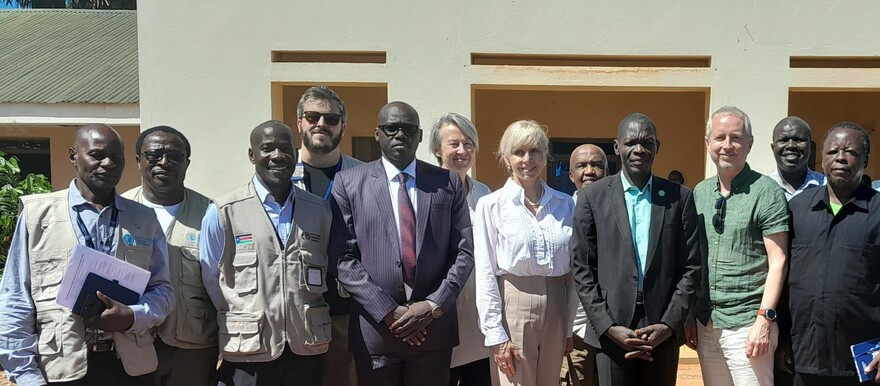 Norwegian Ambassador to South Sudan Linken Nymann Benyman on Wednesday visited Western Equatoria State to assess projects funded by the Norwegian government in the country.
Speaking to the media in Yambio town, Ambassador Linken said her delegation will assess the agriculture activities funded by the Norway government through Food and Agriculture Organization (FAO).
She said the Norwegian government also supports the implementation of the 2018 revitalized peace agreement.
 "FAO is one of our major partners in this country. We are putting much effort into food security, agriculture and other things related to food production. We support the state and build the relationship between farmers and cooperative society. So we are putting on the future of our South Sudanese people to bring peace and prosperity," she said.
She added," Peace, security and prosperity are what we hope for and is what we are eager to support in South Sudan, the implementation of the peace agreement. We need to see it is speeded up, we need to see people solving problems to secure peace, and we need to see a real political engagement from the partners to the peace agreement."
Meanwhile, the Governor of Western Equatoria State, Alfred Futuyo Karaba, appreciated the Norwegian government for supporting the farmers in the state.
Governor Futuyo appealed to the Government of Norway to support the farmers by training them and connecting them to markets.
Norway has been a major donor for humanitarian and emergency response in South Sudan.