NORTHERN UPPER NILE -
31 Oct 2019
Northern Upper Nile governor bans commissioners from speaking to media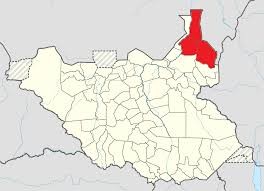 The governor of Northern Upper Nile state in South Sudan has issued a decree prohibiting county commissioners from speaking to the media before consulting him.
According to the decree seen by Radio Tamazuj and signed by the state Secretary-General, Anyang Agau Dut, Governor Thon Beny Thon instructed all commissioners to consult state authorities before making any media statements.
"As directed by the Governor of Northern Upper Nile, a commissioner should not make media statements before consulting the Governor," the statement reads in part.
The state information minister, Santino Nyoan, explained that the decision was issued after some commissioners spoke to media outlets without authorization.
"There are no specific issues, but any commissioner who wants to speak to the media must coordinate with the state," he said.