NORTHERN LIECH -
22 Aug 2018
Northern Liech State accuses rebels of attacking Kuergeng on Tuesday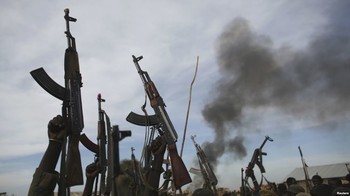 Authorities in south Sudan's Northern Liech State have accused opposition forces of attacking the state headquarters last night, a claim the opposition forces loyal to Riek Machar has denied.
Northern Liech State minister of information Lam Tungwar told Radio Tamazuj on Wednesday that they are reconciling the number of casualties but many were killed and injured.
"Last night around 10pm, they attacked Kuergeng County. There are many casualties. There are many people who have been killed and others have been displaced. Many have also been injured. We're still reconciling the numbers," Tungwar said.
He further noted that the attackers were driven out and were able to escape because of the long grass due to the rainy season.
Tungwar further claimed that rebel forces are encroaching on Koch county on a daily basis, adding that the attack and encroachment is a clear violation of the ceasefire agreement signed and a derailment to the peace efforts.
For his part, SPLA-IO deputy spokesman Lam Paul Gabiel told Radio Tamazuj that he had no information regarding the attack saying their forces are observing the ceasefire agreement.