Northern Bahr Al Ghazal -
22 May 2012
Northern Bahr Al Ghazal receives more returnees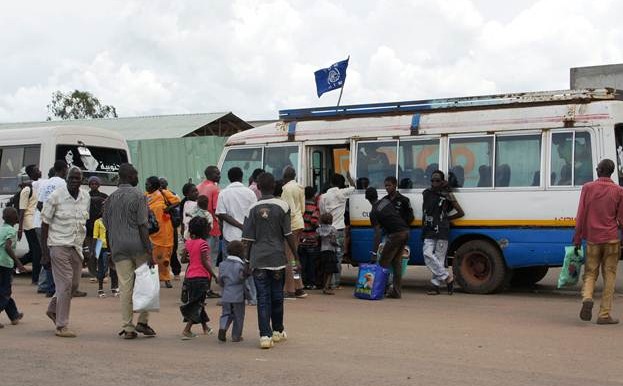 More than 150 South Sudanese returnees have arrived in Northern Bhar el Ghazal since May 11 from Khartoum via Upper Nile state.
Speaking to Radio Tamazuj, the state Relief Rehabilitation Commission Director Deng Kuel said they are expecting the International Organisation for Migration to complete transporting the the remaining returnees within this week.
He added that the transportation process was slow due to the lack of available fuel in the state.
Deng Kuel also said they are expecting 26,000 returnees according to a UN report.
Authorities will also provide food and transit for the returnees as well as transport to finish their journeys to various states in the country.