EL FASHER-NORTH DARFUR -
2 Nov 2023
North Darfur governor 'worried' about El Fasher hostilities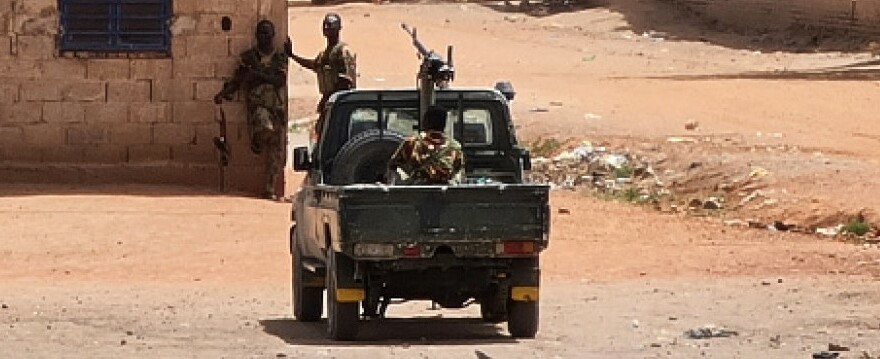 The governor of Sudan's North Darfur State says he deeply troubled by the hostilities that resumed between the Sudanese army and the Rapid Support Forces in El Fasher, the capital of West Dafur State, on Wednesday.
In an audio message from South Sudan's captial Juba on Thursday, Governor Nimr Mohammed Abdel Rahman underscored that engaging in warfare only endangers the lives of citizens, inflicts substantial losses on public and private assets, and results in the destruction of the town's infrastructure.
Governor Rahman stated, "Regrettably, there is information about renewed hostilities in El Fasher," as he implored citizens to steer clear of military zones to safeguard their lives and property.
Abdul Rahman made a fervent appeal to the conflicting parties to allow civilians to evacuate combat zones for safer locations. He added, "El Fasher is densely populated with residents from various cities of Darfur, and we urge both sides in the conflict to spare the city from the perils of the escalating hostilities."
The governor extended his appreciation to the mediation committee, the ceasefire committee, and the command and control of the joint force of armed struggle movements for their dedicated efforts in collaboration with the state government to protect the lives of citizens.
He emphasized that the government remains committed to seeking a resolution, and its efforts persist in reaching out to the conflicting parties to halt the conflict.
Radio Dabanga reported that at least one person was killed, and several others were injured, in an aerial bombardment in the eastern El Wahda enbrouhood of El Fashr yesterday.
According to reports, warplanes of the Sudan Armed Forces (SAF) had flown over the city since yesterday morning. Meanwhile the paramilitary Rapid Support Forces (RSF) launched ground-based anti-aircraft missiles.