Nomads displaced from Blue Nile state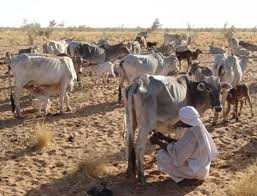 Armed conflict in Blue Nile state has forced nomadic pastoralists out of the area to Sennar state, leaving behind their possessions and livestock.
A couple of nomads complained that they are newly displaced with no access to basic services such as water, food and medicine.
They added to avoid disputes with farmers in the Dali area of Sennar, they should be allocated a place, and be provided with the services that they need.