ADDIS ABABA -
25 Jun 2012
No significant progress after three days of Sudan and South Sudan talks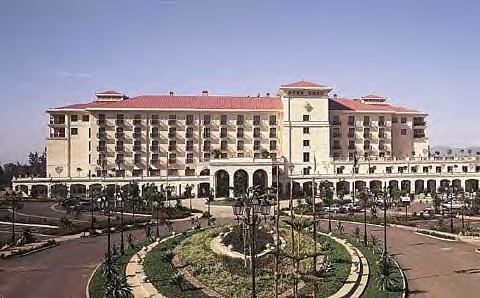 (By Radio Tamazuj Reporter)
Delegations of Sudan and South Sudan have not been able to agree on crucial security and border issues after three days of African Union-mediated talks. Face-to-face negotiations resumed on Friday, June 22 in Addis Ababa and entered the fourth day on Monday morning.
The defense ministers of both countries did meet Sunday night to discuss a secured zone along the disputed border. No agreements have been signed yet on this pressing issue on the agenda, over which the previous round of negotiations collapsed on June 8.
Progress was made in the establishment of an ad-hoc committee and in 'understanding the definition of a cessation of hostilities'. The ad-hoc committee will deal with allegations and counter allegations between Sudan and South Sudan.
South Sudan's foreign minister Nhial Deng Nhial said during the first day of the talks on Friday that he remained 'cautiously optimistic' about the new round negotiations.
Omer Dahab, spokesperson of the Khartoum delegation, told reporters on Saturday that a cessation of hostilities could not be signed before 'both parties knew the definition and meaning of it'.
Dahab said in the same statement the international community should be aware that Sudan only will resort to arbitration 'when all other efforts come to a failure'. He added that 'there is still time' for Sudan and South Sudan to 'bridge their difficulties with mediation'. Dahab said that international arbitration 'is only a proposal of the South Sudanese delegation' that did not reach Sudan through the mediation team.
The United Nations Security Council (UNSC) said on Friday that the demilitarized buffer zone will be established as stipulated by the African Union Roadmap and UNSC resolution 2046 if Sudan and South Sudan fail to reach an agreement in this round of negotiations.