No evidence to back claims of Bentiu rapes: investigation team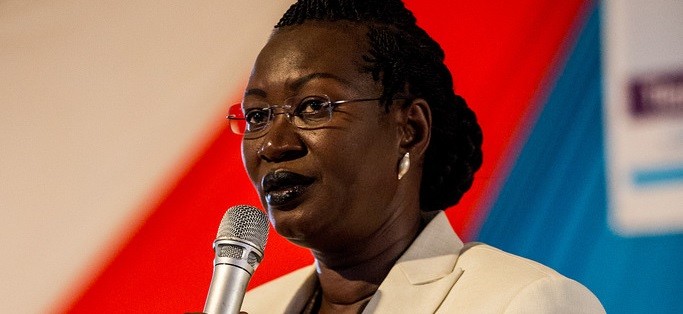 File photo: minister of gender Awut Deng Achuil
A government investigation has concluded there is no evidence to substantiate reports that women and girls were raped in Bentiu.
On 30 November, the medical charity Médecins Sans Frontières (MSF) reported that its staff in the town of Bentiu had treated 125 women and girls who were raped, beaten, and robbed over a 10-day period between November 19 and 29 alone. It said the incident occurred as the women walked to a food distribution site in Bentiu.
South Sudanese minister of gender Awut Deng Achuil said Thursday that their probe has not found any evidence to back up the alleged rapes.
Awut, who led an investigation team to Bentiu town, said the claims are unsubstantiated, citing a "lack of evidence."
"According to those we have met, all of them said this is not a true story," the minister said after sharing the findings of investigations with President Salva Kiir in Juba.
"There was no distribution of food from 19 to 27 of last month, so it raises a question mark," she added.
The government official further said the international medical agency was unable to give details." Women themselves did not have the information," she said."MSF refused to cooperate, so they did not give us the details."
MSF could not immediately be reached for comment.
On Wednesday, President Salva Kiir formed a new committee of inquiry on the reported rapes in Bentiu. Kiir mandated the new team to probe into rape and other sexual violence against women and girls in Bentiu.
It remains unclear exactly what prompted Kiir to set up another committee to carry out fresh investigations into the reported rapes in Bentiu.