No cultivation this year in Blue Nile's Al Tadamon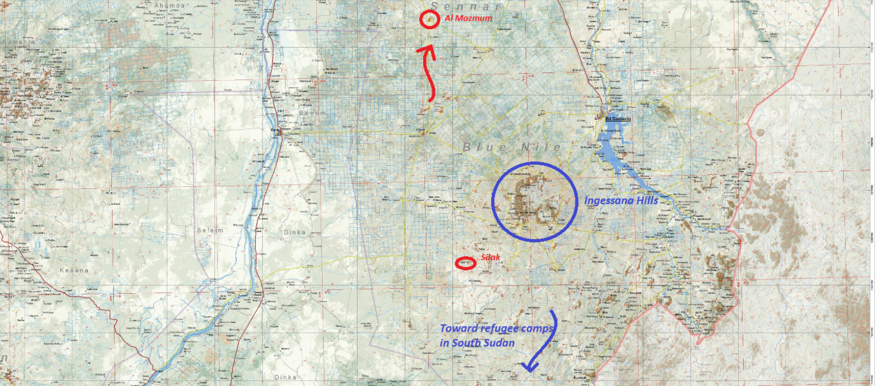 Insecurity in Blue Nile has forced some groups of farmers and herders northward rather than south toward the international relief effort in Upper Nile State. Nomads have gathered their cattle at Al Mazmum in southern Sennar State where they believe they will be safe from raids by rebel forces. The displaced people there also say that there is no cultivation this year in Blue Nile's Silak and Ahmar Seedak in Al Tadamon Locality due to insecurity and lack of fuel.
Speaking on Radio Tamazuj's 'Topic of the Day' segment, a source at Al Mazmum explained that a northward flow of pastoralists and their families had reached to Al Mazmum area from places in Blue Nile including Goli, Ahmar Seedak and Al Dabok. He said the cattle were relocated to Al Mazmum because all the areas located south of Al Mazmum are not secure. He said that the pastoralists faced the threats of looting and killing by 'militias belonging to the Ingessana'. He said the militias are scattered in the area looting villages and killing people and they also attacked Silak garrison.
Civilians in Al Mazmum face high commodity prices and no humanitarian aid services are provided in the camps there.