NGOs in Yei urged to submit budgets and plans to government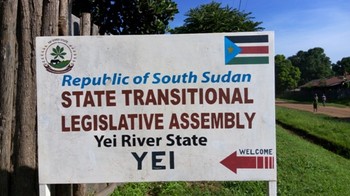 Yei River State government has urged all Non-Governmental Organizations (NGOs) operating within the state to submit all their work plans and annual budgets to the state government.
Last week, during a state financial and budget implementation forum held in Yei town, Governor David Lokonga Moses appealed to all NGOs to submit all their work plans and budgets to allow the government to streamline service delivery to the people.
The directive was echoed by the chairperson for the economic and public accounts committee in Yei River State legislative assembly Daniel Lokoroto Arama.
Lokoroto said a failure to comply with the directive is a violation of the constitution and will lead to the enactment of strong state laws to monitor and regulate the operation of all NGOs within the state.
"As development partners, the government have a responsibility to monitor the implementation of activities carried out by the NGOs within the state. The purpose of which the NGOs are deployed to the states is to deliver services in a transparent manner," he added.
Recently, some citizens of Yei logged complaints over the operations of NGOs in the state.
A former official with a national NGO said, "I am a concerned national, there are some NGO top officials playing with the government, forging fake success reports to their donors without addressing issues affecting people at the grass roots."
Meanwhile, some members of NGOs operating in Yei River State said the decision is misguided saying it will amount to interference of the NGOs work by government.