New suspected Ebola cases reported among S Sudan refugees in Congo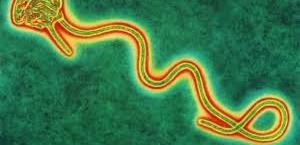 New suspected cases of Ebola virus have been recorded among South Sudanese refugees in the rural northeast of the Democratic Republic of the Congo, a doctor announced.
Since the latest outbreak of Ebola was declared on 1 August in neighboring Congo, 112 confirmed and probable cases have been identified in eastern Congo's North Kivu and Ituri provinces, including 75 deaths, according to overnight data from Congo's health ministry.
Dr Mawa Dieudonné a, a Congolese doctor at Meri Refugee Camp, told Radio Tamazuj on Wednesday that they had received new cases of suspected Ebola virus among South Sudanese refugees.
"I have received some signs of Ebola virus here in Meri Refugee Camp … it is not yet confirmed but they have been given some medication but there is no problem they will get well, " Mawa said. "After receiving the medication, they look stable."
The Congolese doctor pointed out that they were preparing to take the patients to the main hospital in the region.
David Soloma Wolo, a South Sudanese refugee at Meri Refugee Camp, said cases of suspected Ebola virus have been reported among the South Sudanese refugees at the camp.
He pointed out that his brother has been put in quarantine.
"Our situation is bad here and I am now outside the hospital because my brother is sick and he has been put in quarantine," he said.
David appealed to international NGOs to intervene urgently to save the lives of South Sudanese refugees in Congo.