New governor of Aweil state goes home after appointment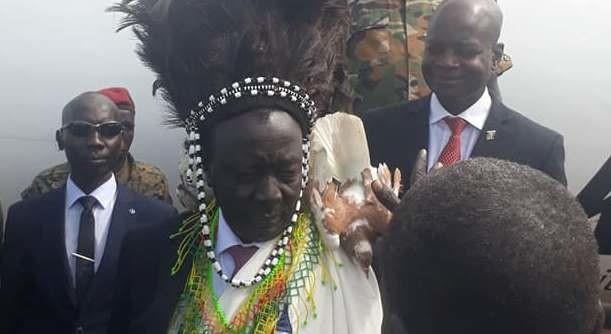 The newly appointed governor of South Sudan's Aweil state, Jal Malith Jal, has gone back home after his appointment by President Salva Kiir Mayardit.
Governor Jal left the capital Juba on Friday and arrived in Aweil town where he was received by several state government officials and local residents at Aweil airstrip.
Speaking to Radio Tamazuj on Friday, Jal said that he told the people of Aweil State that he was appointed by President Kiir to deliver services and to preach peace in the state.
"I have arrived with those who accompanied me, and the reception accorded to me by our people was humbling. From their faces and from the words of those who spoke, the message was uniformly simple and clear. They expressed happiness for my appointment by His Excellency Gen. Salva Kiir Mayardit, President of the Republic," Jal said.
"They have reiterated their unwavering support to His Excellence and they are thankful for President Kiir's effort to end the war and bring peace back to the country so that the current economic situation is addressed," he said.