NDM condemns targeted killings in Wau town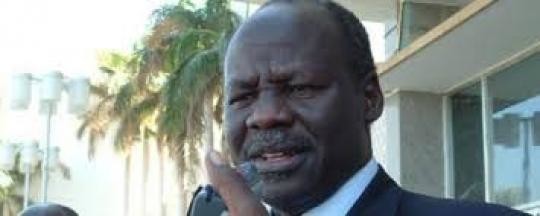 The National Democratic Movement (NDM), a rebel group fighting against South Sudan government, has condemned in the strongest terms possible the recent killings of innocent civilians by government troops and allied militia in Wau town.
The rebel group is led by Dr. Lam Akol, who resigned his position in the unity government last year and described the country's fragile peace agreement as "dead."
"It is to be recalled that last week similar targeting and murdering of innocent civilians mostly from the Acholi ethnic group occurred in the village of Pajok in Eastern Equatoria," said the armed group in a statement seen by Radio Tamazuj.
The statement authored by the group's spokesman, Emmanuel Aban said these escalations of violence against civilians across South Sudan are consistent reminder that the Kiir government has started its policy of ethnic cleansing.
The NDM called upon the international community to hold the government of South Sudan accountable for the killing of innocent civilians in Wau town and condemn the atrocities committed by the Juba government.
"As the international community decries the killing of civilians in Syria, it is time for the international community to collectively put an end to the culture of impunity in South Sudan," party reads the statement.
The armed opposition group also called on the UN Security Council to call for an urgent meeting on the current situation in South Sudan.
Photo: NDM leader Lam Akol (Radio Tamazuj)