NCAC distances itself from delay in reopening of parliament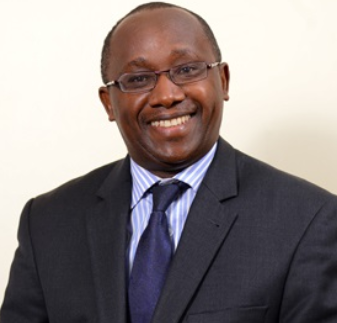 NCAC's Gichira Kibara. (Courtesy photo)
The National Constitutional Amendment Committee (NCAC) has distanced itself from claims by the Revitalized Transitional National Legislative Assembly's (R-TNLA) information committee chairperson that faulted the body for the delay in the reopening of the house.
Last week, the chairperson of parliament's information committee, John Agany, said the August House had to extend its recess due to the NCAC's delay in submitting and or tabling outstanding Bills.
Gichira Kibara, the NCAC chairperson, however, told Radio Tamazuj Thursday that they submitted several Bills that are yet to be passed by either the cabinet or the legislature. 
"I saw some report in the media that was suggesting that the NCAC has slowed down their work and that is why the Transitional National Legislative Assembly has not resumed their work that is not correct," he explained. "We have done a lot of Bills that have not been passed that are still pending before either the council of ministers or the legislature."
Kibara said they are on top of their work and denied slowing down parliament's work.
"We believe we are on time and have not slowed down anybody in terms of making the laws because we have already for instance presented Bills for the Audit Act which has not been passed," he said.
"We have also presented the Elections, Petroleum and Public Finance Management Bills and Anti-corruption Act which have not been passed. So, there are very many laws that are pending between the legislature and the council of ministers."
Kibara called on the government to expedite the process of passing the Bills so that the laws are operationalized.
"Otherwise, on the side of the NCAC, we have tried very much that all the laws that are needed are done in time so that the legal foundation is laid for the reforms of both governance and finance and economic affairs of the republic of South Sudan," he said.  
Kibara revealed that they are now working on the Bank of South Sudan Act and the Banking Act to reform the two laws and that they will be presented to the Ministry of justice in a week.
Other bills he said they are working on are the NGO Act and the Investment Act among others.