NBeG State Ministry of Agriculture receives equipment from WFP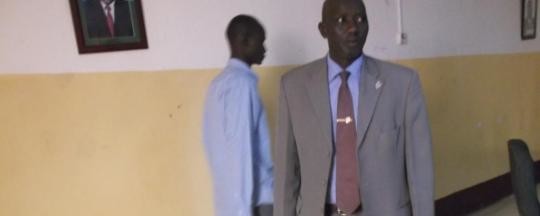 The Ministry of Agriculture and Forestry of Northern Bahr el Ghazal state on Monday received a quantity of non-food logistical items from the World Food Programme (WFP).
The shipment includes eight Yamaha motorcycles, 700 bags of cement, 40 watering cans, 28 ox ploughs, hand pumps, materials and other important agricultural tools. A WFP officer told Radio Tamazuj that their organisation has been working in partnership with around 17 organisations in the state, of which 13 are community-based organisations (CBOs), and four international organisations including Mercy Corps, World Vision, Hard and others.
Speaking during the handover ceremony, the Minister of Agriculture and Forestry Ayii Bol Akol praised the support received from international NGOs and urged South Sudanese natives to "stand firm and put more effort into agriculture in order to produce their own products as they have been provided with agriculture tools which can boost their productivity".
The acting state governor Madut Dut Yel also valued the WFP cooperation and requested them to continue supporting the people of South Sudan.
He further said that "if South Sudanese people make use of these facilities, then nobody will go hungry or ask for international aid".
Photo by Radio Tamazuj: Deputy Governor Madut Dut Yel