NbeG Governor criticises Khartoum but reaffirms Rizeigat grazing rights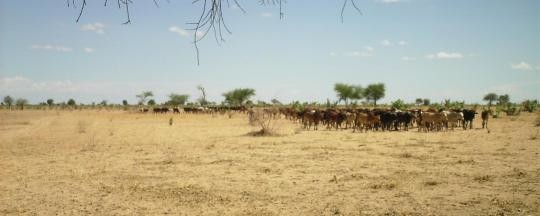 The Governor of Northern Bahr el-Ghazal, Paul Malong, has condemned the Sudanese government for its recent attack on the contested area of Kiir Adem on the border of Northern Bahr el-Ghazal and eastern Darfur.
The aerial bombardments, which have been said to have killedseven civilians and injured eight more last week, was carried out by the Sudan Armed Forces (SAF).
The South Sudanese government have criticised Khartoum for carrying out attacks within South Sudan's Northern Bahr el-Ghazal state. Governor Paul Malong claimed that the Khartoum government does not respect the rights of their citizens and renewed his commitment to allow the Rizeigat tribes from eastern Darfur to continue to graze their cattle in Northern Bahr el-Ghazal.
SAF, however, claimed to have attacked a rebel group based within Sudanese territory, the Sudan Revolutionary Front (SRF) and repeated earlier claims that South Sudan is supporting the group.
Photo: Radio Tamazuj file