National security officer sentenced to death for murder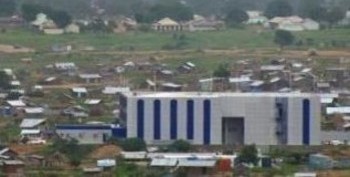 South Sudan's National Security Service (NSS) has sentenced its officer to death after being found guilty of murder.
Earlier this week, the National Security tribunal in Juba said it found Second Lt. Ariik Akon guilty of killing his boss, Second Lt. Thomas Wado Macuei during a military parade in Terekeka County of Central Equatoria State last year.
The court heard that Ariik had been transferred to another location, but he defied the order and consequently shot his boss dead.
Speaking to reporters after the ruling, David John Komuri, the public relations officer for National Security Service said the verdict is a wake-up call for the organized forces to desist from misconduct.
"The accused was given all the rights and hired even two lawyers to defend him before court. The accused, in this case, is a member of the service who victimized his commander by shooting him and killing him. Based on this verdict, we want to assure members of the service and general public that accountability for any violation, indiscipline and criminal act committed by members of the service will be prosecuted and brought to justice before the tribunal," he explained.
In December last year, the National Security Service launched a tribunal to hold accountable members involved in criminal activities.