National dialogue committee concludes consultations in Arua district, Uganda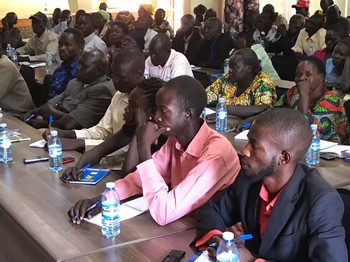 South Sudan's national dialogue subcommittee on refugees and international outreach has concluded its consultations in Arua district of northern Uganda on Tuesday.
Many participants called for the end of the ongoing the country war and recommended federalism as the best system of governance for the people of South Sudan.
The participants also said the 32 states created by President Kiir should be abolished. They call for unity among south Sudanese.
The national dialogue's subcommittee travelled to Adjumani for further consultations with refugees at Moyo, Lamuo, and Adjumani districts of Uganda.