National Consensus Forces to protest Sudanese opposition arrests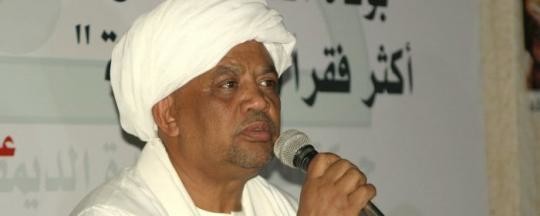 The National Consensus Forces (NCF), a coalition of Sudanese opposition political parties, are organizing a sit-in protest today calling on the Sudanese government to release political figures detained following their signing the "New Dawn" document, an opposition agreement which aims to topple the ruling regime.
However, Kamal Omar, the Secretary General of the Popular Congress Party (PCP) and official spokesman of the NCF, said that the protest is to send a message rejecting, what they claim are, the authorities' illegal arrest of opposition politicians in the country.
"The sit-in protest is a step to pressure the regime and we will organize more protests which will lead to a general uprising in the Sudan and overthrow the NCP regime," Omar stated, pleading for more to join the protest during an interview with Radio Tamazuj from Khartoum.
The NCF is working, he claims, to develop the protest in order to reach a point where the Sudanese people can overthrow the current government.
Photo: Kamal Omar, secretary general of PCP and official spokesman of the NCF (copy)