NAS splinter group barred from attending alliance meetings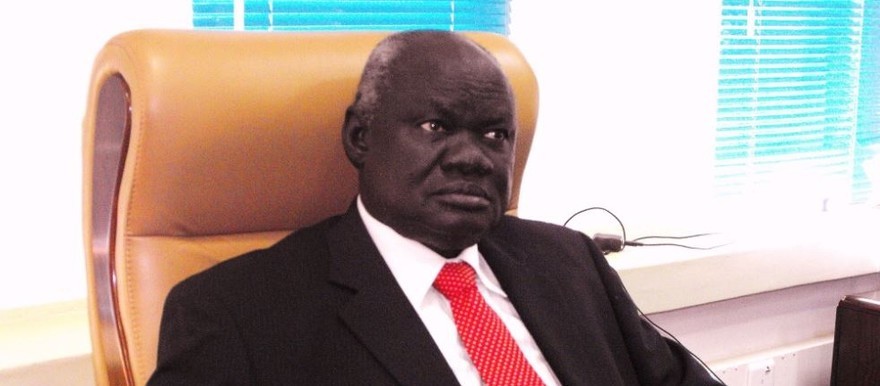 File photo: SSOA interim leader Gabriel Changson Chang
South Sudan Opposition Alliance (SSOA) on Sunday said it blocked the group that broke away from the National Salvation Front (NAS) from attending its consultative meeting in Khartoum.
Gabriel Changson Chang, interim leader of the opposition alliance, told Radio Tamazuj that the alliance does not recognize the splinter group of the National Salvation Front (NAS) led by General Khalid Butrous.
"We had a consultative meeting on the initialing of the peace agreement today. We did not expel anyone from the meeting, but we said whoever is not a member of SSOA shouldn't attend the meeting," he said.
"The group is not part of SSOA after its defection. If they want to join SSOA, there should be procedures to be followed first," he added.
Changson, who is also the leader of the Federal Democratic Party (FDP, said the alliance's Charter doesn't condone defections within the opposition group.
"We are still working to reunite and reconcile the two groups of NAS. SSOA now cannot accept the membership of a breakaway group, so we said the problem between the two groups of NAS should be solved first," he said.
"Thomas Cirillo is the leader of NAS who is also the member of SSOA. Our Charter does not allow us to accept the breakaway group of NAS," he added.
Changson declined to mention the blocked opposition officials by names.
But another opposition official who preferred anonymity said the group blocked from attending the meeting in Khartoum today was led by General Julius Tabuley and Gasim Barnaba Kisanga.
The splinter group of NAS led by General Khalid Butrous could not immediately be reached for comment.