NAS group confirms it will not sign peace deal with concerns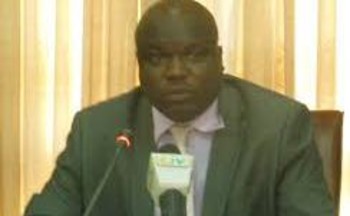 File photo: Soba Samuel
The opposition National Salvation Front (NAS) led by General Thomas Cirillo confirmed on Monday it is not ready to make peace with the Juba government by inking the final peace deal with reservations.
Soba Samuel Manase, the official spokesman of the NAS group, told Radio Tamazuj that they will sign peace deal with President Salva Kiir when their concerns are fully addressed by the region.
The opposition official recalled their position of 5 August on the peace document in Khartoum and stressed that their group will not sign the final peace deal in its current form, arguing that the pact does not address the suffering of the people of South Sudan.
Soba warned the parties against the consequences of signing a final peace deal with multiple concerns, saying the Khartoum peace agreement is a repeat of the shattered 2015 peace deal.
"When Salva Kiir signed a peace agreement in 2015 with reservations, the agreement did not hold and fighting resumed, so do people want us to repeat the same mistakes and sign so that people fight again?" He asked.
"We don't support the Khartoum peace agreement. We support the unity of the opposition alliance (SSOA) with clear strategies based on the Charter. We will not be part of the peace agreement unless there are going to be changes in the document," he said.
The latest version of the peace deal, according to Soba, failed to grant federalism status and ignored fundamental issues of governance.
The IGAD summit in Addis Ababa on 12 September is seen as the last chance to bring an end to the devastating conflict in South Sudan.