N. Bahr el Ghazal set to launch 9-month Dinka, Luo languages program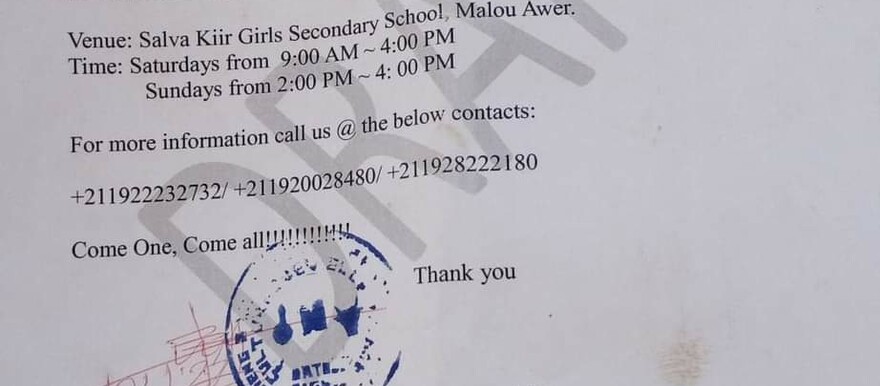 The Jieng & Luo Literacy Program and Cultural Development Agency, a national non-governmental organization in South Sudan's Northern Bahr el Ghazal State in collaboration with the state education ministry are expected to roll out a nine-month Dinka and Luo languages training over the weekend.
The training is aimed at promoting the Dinka and Luo languages and cultures.
Santino Awac Awac, a representative of the Jieng & Luo Literacy Program and Cultural Development Agency told Radio Tamazuj that this is the first of its kind training on languages and cultures in the state. 
"We are ready to conduct the launch in the coming Saturday and if you are interested to join the Dinka and Luo languages program, please be ready for it,'' Awac said. "The course is for nine months but we have divided it into three terms, each term covers 28 lectures in three months."
According to him, the training has already attracted community members including professionals who after the training will receive certificates.
The course which costs 180,000 South Sudanese Pounds, is a self-sponsored program.
Asunta Kolek Achom has enrolled in the program. "I am among the trainees and I believe the course will bring unity and love," she said.
Andrew Muor Atak, another trainee, is glad that he will have the opportunity to learn the two languages and cultures. 
"We are preparing ourselves to learn Dinka and Luo languages. Most of us are beginners in these languages because it is not good to know different languages and you don't know your own languages. That why we wanted to go back and learn both our indigenous languages," Muor said.