N. Bahr el Ghazal sends medics to Wau for training ahead of Covid-19 vaccination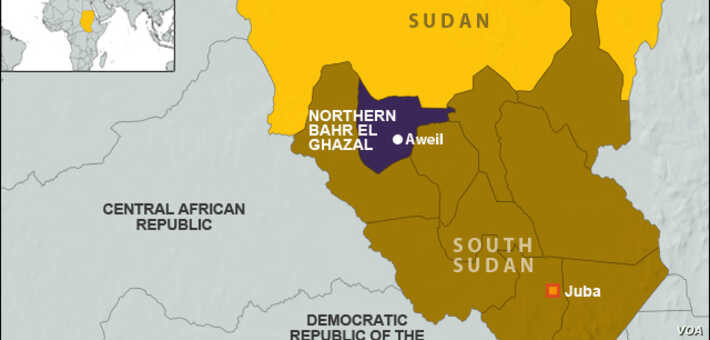 Health authorities in Northern Bahr el Ghazal State Monday dispatched a medical team composed of doctors, nurses, and other health workers to attend training in Covid-19 vaccination administration in neighboring Western Bahr el Ghazal State.
The decision to train the medics came after the state received 2,500 doses of the AstraZeneca Covid-19 vaccine last week.
Speaking to Radio Tamazuj on Tuesday, the Northern Bahr el Ghazal State coordinator for Covid-19 prevention, John Agany Deng, said a ten-people-medical team has been nominated and sent to attend the training in Wau for three days.
The vaccination campaign will kick out officially soon after the trainees come back from Wau.
"We have already set up the plan based on a micro plan from the national ministry of health. The team was selected and sent to Wau for training for three days," Deng said.
Maria Abuk, a nurse who is currently attending the ongoing training in Wau, said they will acquire more knowledge and relevant information about the Covid-19 vaccination campaign.
"I want to know and have more information after the training. We will be ready because today is the first day and tomorrow (Wednesday) we will understand more so that we will be able to train other colleagues who have not attended this training,'' Abok said.
The director for the Expanded Program on Immunization (EPI) in Aweil, Santino Ngong, said, "Yes, I am part of the team which is in Wau and we finished the first day and the training will take only three days. We are getting knowledge on how to implement the exercise of coronavirus vaccination in Aweil."
The training was initiated by the national ministry of health and funded by Health Pooled Fund (HPF).