N. Bahr el Ghazal governor meets county commissioners over funding for state university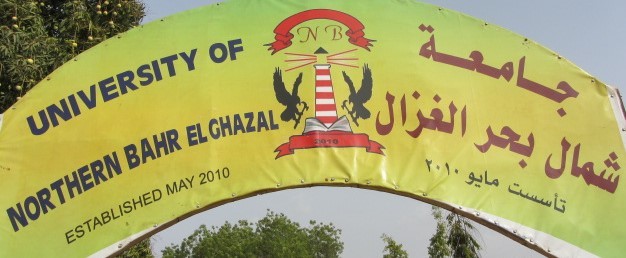 The Northern Bahr el Ghazal State governor, Tong Akeen Ngor, on Tuesday met with all his county commissioners to find avenues of fundraising to collect money to fund the University of Northern Bahr el Ghazal.
Since 2019, the government has been carrying out fundraising activities within the state, country and the diaspora to raise monies to operationalize the university.
Speaking to Radio Tamazuj Wednesday, the principal of the University of Northern Bahr el Ghazal, Prof. Stephen Chol Ajongo, confirmed that the meeting was convened with the express purpose of raising funds for the university.
"We had a meeting and we discussed a lot of issues. You see, this university was initiated in 2010. It was started in the 1990s but the vice-chancellor Prof. John Akec was officially appointed by President Salva Kiir but It was not going well because there was no budget for this university," Prof. Chol said. "So, in 2019 I was appointed as principal and we as citizens of Aweil started to fundraise. The fundraising was started by the government of the state by cutting the pay of one day from employees because we said it was better for the government to start first before the citizens"
He further stated: "So the contribution of the government was done and the commissioners were appointed by the governor to be the chairpersons of committees in their respective counties. So the reason we met was to listen to the reports from the commissioners."
The Aweil North County commissioner, Vectrino Ken Akoon, announced that he generated 4,211,000 SSP with the support of traditional authorities and local communities and that the collection drive is ongoing in his area.
"The high-level committee for the University of Northern Bahr el Ghazal convened the meeting that was chaired by the governor and we (commissioners) reported how far we have reached with the collection. So I reported my contributions and the other commissioners have also reported, I mobilized 4,211,000 (four million two hundred and eleven) SSP," Ken said.
Margret Aliai, a leading member of the Women Peace Forum (WPF), a civil society organization operating in the state, slammed the government over the fundraising and proposed that the government pay to operationalize the university and the public pay back later.
"In simple words, why not the government to (pay) do that thing before it asks us. It has to contribute something from its pocket and then we pay back because we always pay and they don't bring back,'' Aliai said.