MUNDRI EAST -
21 Jul 2021
Mundri health center reopens after closure by SSPDF on witchdoctor's orders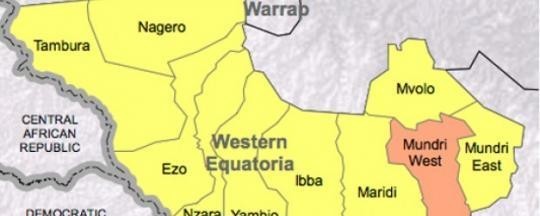 The Buegyi Primary Health Care Unit in Lozho Payam of Mundri East County in Western Equatoria State has resumed work a week after it was closed by the army on the orders of a local witchdoctor.
A week ago, the health centre was shut down after the witchdoctor accused the medical officer in charge of the facility of possessing evil spirits.
Speaking to Radio Tamazuj Monday, the Mundri East County Health Director, Gibson Mamur, said the closure of the health centre was wrong and the local authorities resolved to reopen the facility.
"We discussed the closing as the government and we don't want the health centre to be closed. The way the health facility was closed was in a state of confusion. I tried my best and according to the system of the government, I don't want them to close the centre," Mamur explained. "I tried to contact them and there were about 18 of them in the meeting, elders and other local authorities were included. They did not want the (health) centre to close and the staff to go away. That problem came from that witchdoctor who has traditional authority in the area and said the health worker (in charge) has a bad spirit. We agreed and I opened the centre."
He called on the South Sudan People's Defense Forces (SSPDF) in the area not to get involved in issues that may affect the health of the community.
"The army sent there in the court stood by the witchdoctor. In that case, I don't want the army involvement in the closing of the centre. This is a wrong line and we talked over that. We don't want them to involve themselves to rule the area according to the security sector. They cannot close the centre according to (directions) of that witchdoctor," Mamur said.
When contacted, the medical officer in charge of the health centre, Scopas Bullen, who was accused by the witchdoctor of possessing evil spirits said this is the second time the witchdoctor is going against him.
"That witchdoctor wants to kill me because I earn in US dollars. This is the second time he is bringing allegations against me because of my salary and now I will not go back there. The next time he will kill me. As a medical practitioner, all the people of the world are the same to me. I treat them equally. Now I will ask the county health department to transfer me somewhere where I can help people because my health is important too," Bullen said.
Government officials in the area could not immediately be reached for comment.
The Buegyi Primary Health Care Centre is being run by the government through the county health department with support from Doctors with Africa CUAMM.