MTN fuel truck attacked in Torit East, two killed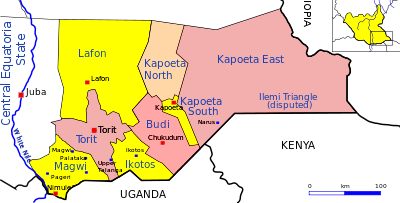 At least two people were killed and two others injured when a group of youth attacked a fuel truck in Oguruny village in Torit East County of Torit State, a local official said.
The fuel truck belonging to the telecommunications company, MTN was attacked on its way back to Torit town on Tuesday afternoon.
Speaking to Radio Tamazuj on Wednesday, County Commissioner Toby Majak Thomas said some youth stopped the truck at a bridge and ordered the passengers to get out before they opened fire on them.
"When the truck reached the bridge between Olianga and Oguruny, a group of young men launched an attack leading to the clashes with soldiers who were travelling in the vehicle," Majak said.
He added, "The soldiers responded to the shooting and killed two attackers, with one of them and another civilian left with injuries".
The local official said state authorities are carrying out investigations into the matter to ensure that the perpetrators are brought to book.
"My message to the people of Torit East, especially in Oguruny and Haforiere villages is that they should stay in their places instead of attacking vehicles on the road. The government will look for ways of arresting the perpetrators because it was not the whole village which planned it, but criminals," Majak stressed.
On his part, David Mushoke, MTN's regional manager for Eastern Equatoria region confirmed Tuesday's attack on the company's truck.
"The MTN fuel contractor was fueling generators in Kiyala, Ikotos and according to the agent, on their way back, they were ambushed at around 2:30 pm. I shared the information with the state minister for information who said forces were sent to rescue the situation," he said.
Mushoke urged the locals to desist from such attacks, saying insecurity will affect service delivery by the telecommunications company.