MSF hands over incinerator to health ministry in Juba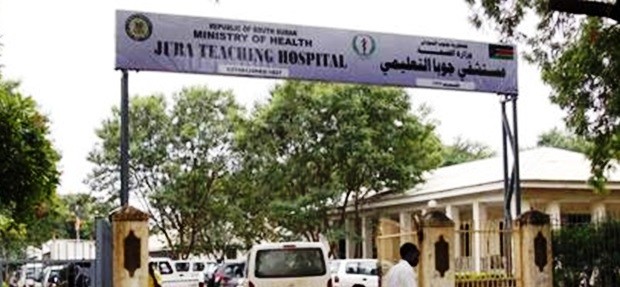 The medical humanitarian organization Médecins Sans Frontières/Doctors Without Borders (MSF) on Monday handed over an incinerator to the South Sudanese Ministry of Health.
This will help make sure medical waste is disposed of properly and safely.
Speaking during the handing over ceremony of the health care waste management zone in Juba, MSF's Head of Mission in South Sudan, Claudio Miglietta said the zone includes a high-temperature incinerator for the disposal of medical waste as well as 16 pits for the encapsulation and disposal of drugs and materials which cannot be incinerated.
"I am very pleased that all the construction and installation work for the incinerator and waste zone has been completed and successfully tested, and the project is now moving on to the handover phase to the Ministry of Health (MoH), in line with the agreement between MSF and the MoH that was signed on 22 November, 2017," he said.
"The mutual collaboration between MoH and MSF to open this renovated waste management zone in the Juba Teaching Hospital is a fine example of how we can work together for the well-being of the South Sudanese people," he added.
Miglietta expressed hope that the project will be efficiently managed and maintained for the years to come.