Morobo commissioner accuses NAS of ambushing humanitarian convoy, rebels deny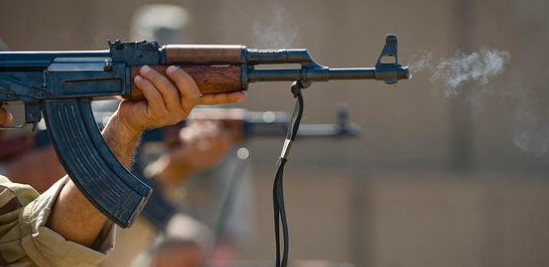 The Morobo County commissioner has accused the National Salvation Front (NAS) rebels of ambushing and shooting at a vehicle carrying humanitarian aid to Morobo County leaving a driver dead, two passengers wounded and three others abducted last Friday.
According to Commissioner Joseph Mawa Okumah, the incident happened in the jurisdiction of Yei River County in the Yari area in Mugo Payam.
Speaking to Radio Tamazuj, Commissioner Mawa said the attackers were from NAS and that the SSPDF responded quickly and managed to rescue the other vehicles in the convoy.
"Those people, according to the sources on the ground, are NAS forces who are under the command of General Thomas Cirilo," Commissioner Mawa said. "When the incident happened, the SSPDF responded quickly and rushed to the scene and they managed to rescue two other vehicles which they did not burn. When they saw the SSPDF arriving at the scene, they took off and ran towards a place called Lopogo."
He added: "My message to the people of South Sudan, especially the holdout groups, is that our people have suffered a lot, and what we need is peace. I am urging the NAS to join the revitalized peace agreement so that our people can get total peace."
For his part, NAS spokesperson Suba Samuel denied that their forces carried out the attack and instead accused the SSPDF of the attack citing the latter have an active offensive against NAS and that they have not been paid salaries for a long time.
"These accusations have always been made against forces of NAS but we deny these condemnations because our forces are not there. For your information, there is an offensive of the government going on South-West of Yei," Suba said. "So, the war is going on and our forces are all tied down. Secondly, the government is also planning another offensive in Morobo against our positions. So, this road that we are talking about, they consider it important and they have strengthened security along this road. So, it is a surprise that a force can come and carry out an attack along the same road if it is not their work. So, we are not responsible for any attack.
The NAS mouthpiece said elements of the SSPDF have deserted, do not want to fight, and are demoralized because they do not have salaries and have resorted to surviving on looting and highway robbery.
"The good thing is that our people in South Sudan know who is doing all these attacks against them. The people know the government has failed to provide services and at the same time that at night the government security personnel themselves tend to be thieves. Like in Juba, the Tiger presidential guards are known to be involved in this," Suba added.
Efforts to reach the SSPDF spokesperson, Gen. Lul Ruai, for comment were futile.