NUBA MOUNTAINS -
6 Jun 2013
More than 60 per cent of teachers under SPLM-N control displaced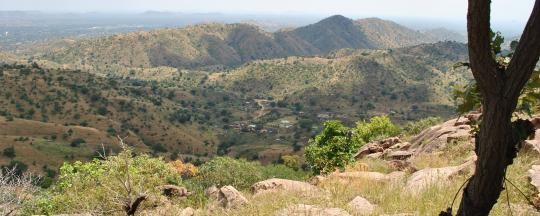 The Director General of Education in the areas under control of SPLM-N in the Nuba Mountains region of South Kordofan, Kutie Ernesto, has complained of an exodus of teachers from the areas under SPLM–N control. This is due to the poor living conditions and the deteriorating security situation, as well as "the indiscriminate deliberate attacks on civilians by the Sudanese government regime".
He noted that 60 per cent of the 2,194 teachers are currently displaced and some have even left the teaching profession. "Only about 763 teachers are still fulfilling their duties in the areas under the SPLM-N."
Ernesto further disclosed the existence of 150 teachers under intensive training at Commander Yusuf Kuwo teacher's training centre, saying that these will be distributed to the various regions and provinces after completing their training.
SPLM-N spokesman, Arno Nogotolu Lodi, blamed the Khartoum government for being responsible for "the full destruction of all existing services and institutions in the region including education and other basic services".
He described what he called "humanitarian crimes" being committed in the region, "increasing the continuing suffering of the citizens of the region".