More 'deformed babies' in south Jebel Marra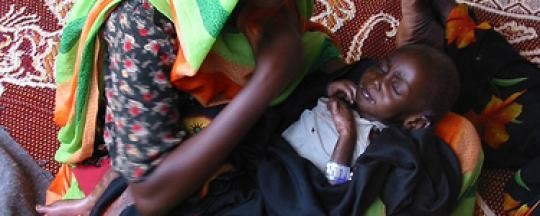 Three women gave birth to deformed babies last week in rebel-held territory of central Darfur, the shortwave service Radio Dabanga reported.
Reports suggest that the babies were born in the area of Kinga, east of Gorolonbay in southern Jebel Marra. The mothers were identified as Dar El Salam Yahya Adam, Fatima Suleiman Salih and Nur el-Yigin Mustafa Mohamed.
Sources explained that these deliveries took place just days after a spate of births of children without eyes. Locals have speculated that the cause of the deformities are bombardments of the area including poisonous bombs. They pointed out that the area has not witnessed any such cases 'throughout history.'
Seven women recently gave birth to children without their eyes, a local activist said last week, describing the babies as having empty eye sockets with only the shape of their eyelids. Three cases were reported in Gorolombay and another four in Tonga.
Women in the regions under continuous bombardment are said to suffer more frequently diarrhea and miscarriages. As many as 23 children reportedly died from drinking water polluted by toxic bombs.
As yet there are no medical reports from the region to confirm or deny these claims.